SUWA
2010.05.12 Wednesday
ーーーーーーーーーーーーーーーーーーーーーーーーーーーーーーーーーー
数(十)年ぶりの家族旅行。
I took a family trip to Suwa for the first time in years.
ちょうど七年に一度の祭り『御柱祭』が行われていて、
町中が熱気に包まれていた。
ONBASHIRA festival was being held at Suwa Taisha Shrine.
It has been held every seven years.
The whole town was filled with excitement.
*山中から御柱としてもみの大木を切り出し、四箇所の各宮まで曳行し社殿の四方に建てて神木とする勇壮な大祭。
 ONBASHIRA festival is considered one of Japan's three most unique ones. During that, four huge logs are cut in the mountains and brought to the Shrine. When they reach the Shrine, they plant the logs upright in the ground, one at each of the Shrine's four corners.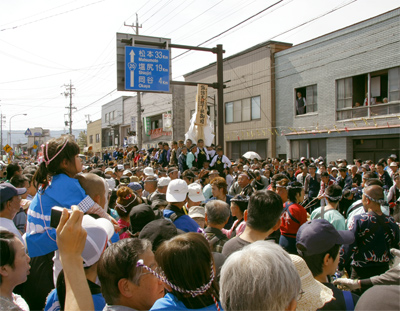 長さ17m以上、重さ10トンもの巨木が人の力だけで運ばれる。
Huge&gigantic logs carried only by hand, without machine.
Each log measures about 17 meters in length and weighs around 10 tons.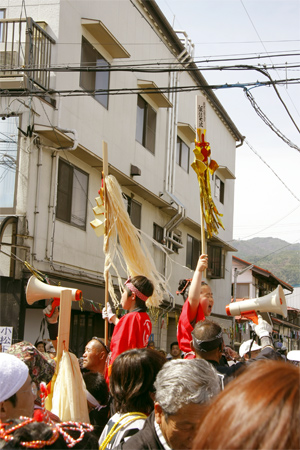 木遣りの子供たち。
Children were singing the traditional festival song.
大人顔負けの気合い。
They were no less powerful than adults.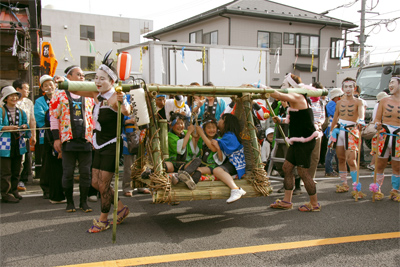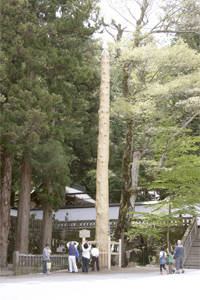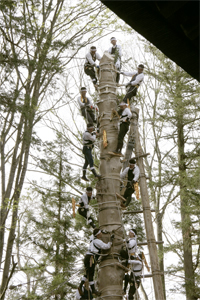 山を下り、
川を渡り、
10-20キロもの道を運ばれた御柱のうしろ側は
ものの見事に削られていた。
Slid down the hill,
crossed over the river,
paraded along the 10~20-kilometer-long route.
After the long journey,
the back side of the logs wore down amazingly flat.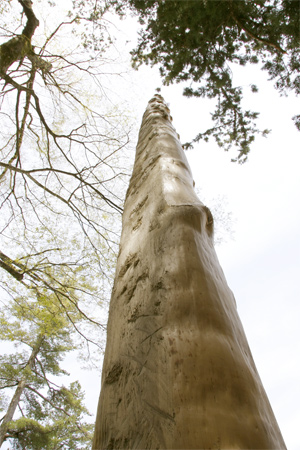 『奥山の大木、里に下りて神となる』
It is believed that the place gets spiritually renewed
by the raising of these natural pillars,
as divinities are supposed to dwell in the trees.